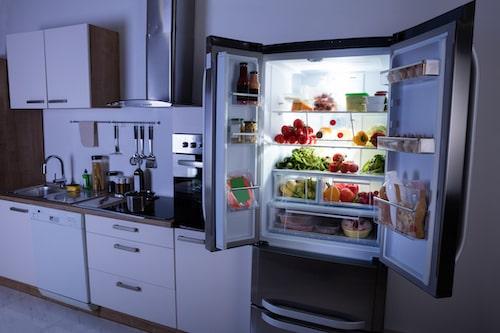 Antioch Residential Refrigeration
From refrigerators to wine coolers, many homes across Antioch have a variety of appliances to ensure their food and beverages are stored safely. When one of these units stops working, however, it can have devastating effects on food safety and even result in hundreds of dollars lost due to perished food. If you're experiencing issues with your refrigeration unit or are simply in the market for something bigger and more energy efficient, call the refrigeration pros at CES-TECH Heating & Cooling.
At CES-TECH Heating & Cooling, we have years of experience repairing, maintaining, and installing a variety of residential refrigeration units. We work on all major brands of refrigerators, beverage coolers, deep freezers, and even HVAC systems! Our expert refrigeration specialists are trained on the latest technology and procedures to ensure we develop a lasting solution to all of your home refrigeration needs.
Call us if you need help with...
Refrigerators
Wine and Beverage Coolers
Upright Freezers
Chest Freezers
Residential Ice Machines
Home Cooling Systems
And More!
Whether you have a broken chest freezer or are in the market for a larger refrigerator, our team has you covered. We'll provide expert advice to help you chose the unit that best fits your needs, space, and budget, then we'll follow up with expert installation, maintenance, and repair services. We stand behind our work with industry-leading warranties on top of any manufacturer warranty offered on refrigeration units and parts.
Call us today at 925-854-4933 for top-notch residential refrigeration repair, maintenance, and installation in Antioch!